Monday, December 3rd
#6 Urban Living Leads to Problems
#7 City Government
Complete Problem/Solution chart
Tuesday, December 4th
#8 The New Leisure
#9 Sports and Amusement
#10 The Sky's the Limit
Complete main idea chart
Wednesday, December 5th
#11 The Rise of the Political Machine
​complete note page
Thursday, December 6th
#12 Nativism and Cultural Conflict
#13 Political Divisions and Efforts to Reform Government
#14 Efforts to Reform Government
take notes on each section: answer essential question, definitions, key points, important people and policies
Complete all notes and turn in
Friday, December 7th
8th grade Yellow - QAVTC tour at QHS 8:30-11:00
Students complete notes and turn in
Monday, December 10th
Study Guide/Review – test Tuesday, December 11th
All note pages must be turned in by Friday to receive credit
Tuesday, December 11thWednesday, December 12th
Students will complete the 5 Essential Survey
Students absent on Tuesday, will take test today
Thursday, December 13th
Sowing the Seeds of Reform
Students absent on Tuesday, will take test today
Friday, December 14th
All note pages must be turned in today to receive credit
retakes for City Life test will be next week
​
Monday, December 17th
Read Rise of Industry and complete notes
Analyze political cartoon "The Bosses of the Senate"
TEST RETAKES MUST BE DONE BY THURSDAY
Tuesday, December 18th
Rise of Millionaires – Discovery page 7-8
Complete Barons and Philanthropists chart: Vanderbilt, Rockefeller, Carnegie, Morgan
Wednesday, December 19th
America the Story of Us - Cities
Thursday, December 20th
America the Story of Us - Cities
LAST DAY FOR TEST RETAKES
PLEASE TURN IN ALL ASSIGNMENTS
Friday, December 21st
Holiday activity
HAVE A VERY MERRY CHRISTMAS AND A HAPPY NEW YEAR!
Monday, January 7th
Welcome Back
Review Expectation
Jigsaw activity: groups will read about an industrialist or progressive person and take notes. They will share and present what they learned to the class tomorrow in a "Who Am I" activity:
Tuesday, January 8th
Student groups will present
Students will complete the "Who Am I" activity
Wednesday, January 9th
Progressivism at the Federal Level
Thursday, January 10thFriday, January 11th
The Progressive Era Test
All assignments must be turn in by today to receive credit
​
Monday, January 14th
Into activity: U.S. Becomes a World Power
Test retakes must be done by this Friday, January 18th
Tuesday, January 15Wednesday, January 16th
Analyze political cartoon
The Nation Stretches its Wings
Complete note page
Thursday, January 17th
Reading Like a Historian Inquiry
Spanish-American War
Complete Guiding Questions
Friday, January 18th
Analyze political cartoon
A Splendid Little War
Complete note page
​​​
Powered by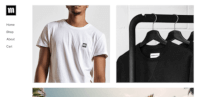 Create your own unique website with customizable templates.
Photo used under Creative Commons from Brînzei